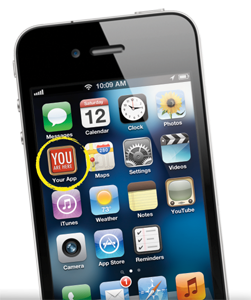 What if your business card could call you? And have video and photos? 
What if you could beam it to everyone. And they beam it to their friends. 
What if your name and logo were a button on everyone's phone?
Look at the benefits
• Custom app button on your phone - no more searching through contacts
• GPS map directions to your premises
• Quick linking to social networks, email, and your website
• FREE mini website for customers without a smart phone
• Interactive photos
• Works on iPhone, Android, iPad, PC and Mac
... all this from only £50
For give us a call on 0115 9818822 or fill in the contact form below.