All our banners are made from heavy duty PVC material and are hemmed and eyeletted, they are suitable for indoor and outdoor use. We use solvent inks so they are very durable.

Our low prices are because we have invested in wide format digital printers and print all banners in-house, unlike some internet based companies who take your order and print it elsewhere. Cut out the middle man and call us!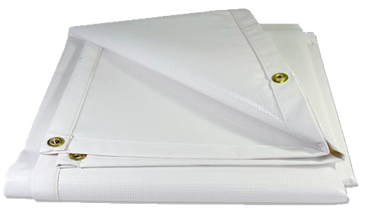 Can I use pictures on my banner?
Yes, but they should preferably be high resolution (300 dpi or more) otherwise the picture may look pixilated and out of focus.
Do you do double sided banners?
Yes we do. It's basically two banners stitched back to back.
1m x 1.5m £40.00 inc VAT                  2m x 1m £47.00 inc VAT
3m x 1m £69.00 inc VAT                     4m x 1m  £84.00 inc VAT
5m x 1m £96.00 inc VAT                  6m x 1m £115.00 inc VAT
Artwork
If you are providing your own artwork, design your banner in a proportional size to the finished banner size, no smaller than 25% of the final size.
Supply your artwork in one of the following file types:
EPS files with all fonts converted into curves (paths)

PDF file with all fonts converted into paths

JPG/TIF bitmaps at least 300 DPI